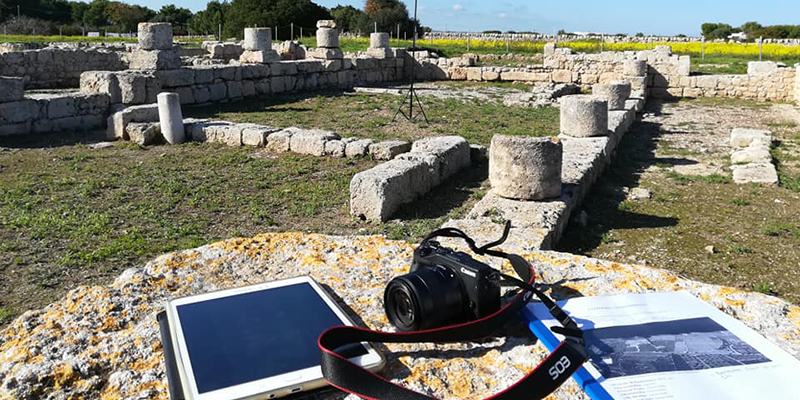 On-site investigation: Archaeological site of Egnatia (Apulia, Italy)
Overview
Besides the investigation of some important fortification of Italy, Albania and Montenegro, the "3D-IMP-ACT" project will focus also on some significant archaeological settlements.
As the Apollonia site in Albania, the Archaeological Site of Egnatia in Apulia (Italy) was identified as pilot case in the "settlement" category.
Egnatia is located on the coastal Apulian road connecting Bari to Brindisi. The ancient settlement, inhabited since the Bronze Age, actually houses significant remains of buildings, spaces and routes, dating back to three main historic periods known as Messapian, Roman and Paleo-Christian.
The on-site activities carried out by our research teams has led to the acquisition of high-resolution photos and videos by UAV of wide areas of the settlement, including the Forum, the Thermal Baths, the Civil Basilica and other points of interest, aimed to the 360° panoramic reconstruction of the historical remains.