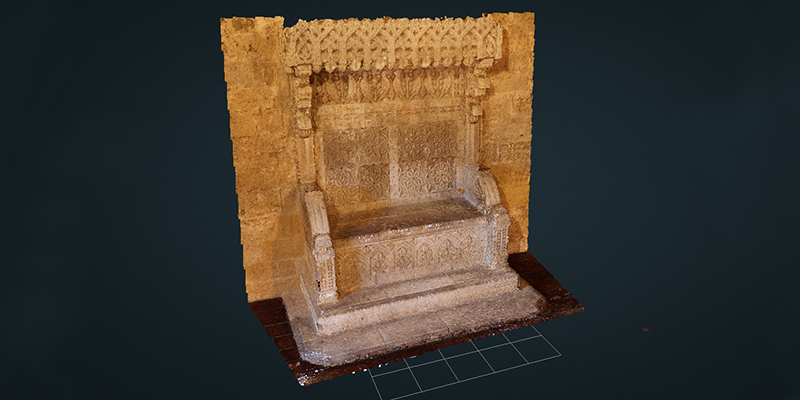 First results of 3D-IMP-ACT Project
Overview
3D IMPACT - work in progress
Some results of the work done by the 3D-IMP-ACT research team!!!
Here, the reconstruction of the throne of the Castle of Gioia del Colle (Puglia, Italy), one of the pilot cases investigated by the 3D IMPACT project.
The reconstruction started with the acquisition of high-resolution images, subsequently processed with Agisoft Photoscan in order to create a poligonal textured mesh.